Hear Altradio's Story
Donate And Help Us Keep Altradio Ad Free.
THIS SITE DOES NOT WORK PROPERLY WITH -INTERNET EXPLORER
 We do not bother with IE compatibility anymore......
Internet Explorer users:Please get a real Internet browser!

ALTRADIO RECOMMENDS THIS BROWSER ↓
-DOWNLOAD NOW-
SCROLL DOWN FOR FULL FEATURE RADIO DIRECTORY
You will need the software below to optimize your Altradio experience

 XiiaLive internet radio app player is an android application. 
 It allows streaming of multiple audio formats,
 aac, aac+, m3u, pls, asx, mp3, mp4, mp4/a, mpeg, asf, wma and ogg
 With Android Devices.
 Also gives users the ability to easily surf the SHOUTCAST directory.
FREE AUDIO PLAYER/RECORDER
32 BIT AUDIO-18 BAND GRAPHIC EQUALIZER      
RIP/BURN IN LOSSLESS FORMATS
PLAYS AND RECORDS IN OVER 30 DIFFERENT AUDIO FORMATS 
 CLICK ICON ABOVE↑DOWNLOAD WILL BEGIN AUTOMATICALLY 

 You Will Be Able To Record Live Stream Radio In Any Format....  
 Windows Users:
 Who Don't Download?
   The Free AIMP Audio Software
     [You Will Need A Patch Code To Play PLS Streams In Windows Media Player]        
Windows PC Open PLS stream in- Windows Media Player 
These players allow easy simple play on mobile device.
For more advanced PC users and advanced mobile users,
Scroll down for free plug-ins and software.
This will optimize your Altradio experience.


ALTRADIO MEGAMEDIA CENTER - SOMA FM GUIDE

ALTRADIO MEGAMEDIA CENTER - INTERNET RADIO GUIDE
            NOTE:

[Quick Stream Links Are In PLS Format]        

                                                                                                                                                                                                                                                                                                 
 

 

 

 SPIRITUAL-MUSIC 

 

   
                     

  [-NORTH AMERICA-] 

These College Streams are in pls and m3u Formats

   

                            

 

                             

 

 

                               

 

 

 

                                       

 

                                     

 

 

 

                      

 

                       

                               

 

 

                                     

 

 

                                    

 

        WONC- NORTH CENTRAL COLLEGE ,IL 

                           

                                     

 

                     

 

 
     

          


 WHILE YOU'RE AT IT.....


 PLEASE SUPPORT ALTRADIO NON COMMERCIAL MEDIA CENTER....

                                                        

WE DEPEND ON USER DONATIONS                                                                                                                       

TO KEEP OUR SITE ALIVE
 

 

Want to join Altradio?

 

 

       

  Listen To Shirley&Spinoza Using Winamp, iTunes, AIMP etc.

 

 

XENU RADIO
 

Diverse Alternative Mix    
 Listen Live 

Play In Your Media Player:   
 

 

        RETRO RADIO[FLOWER POWER]  

 
Music for the Flower Power generation

From Funk to Pop, Rock to Soul, Dance to Disco.

FLOWER POWER RADIO is all you need to get you through your day.

Keep it real, keep it here.
FLOWER POWER RADIO.
Groovy, baby.
Yeah.

 

 

PLS- 128kbps
 
ASX- 128kbps
 
RAM- 128kbps 

Stream links ↑ 

                      ↓
↓

 
The online radio station dedicated to the music of ABBA,

Sweden's greatest-ever pop export

Play→ ABBA Radio - OR -Open Pop Out Player

 

 LISTEN TO RAMONES 


Joey Ramone/1951-2001

Dee Dee Ramone/1952-2002

Johnny Ramone/1949-2004 

Tommy Ramone/1952-2014

   
PLAY RAMONES PLAYLIST IN YOUR MEDIA PLAYER
        ELVIS RADIO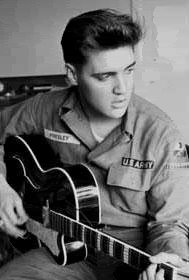 ←BEATLES VIDEO

 

    Listen To Beatles Click One- 
 PINK FLOYD RADIO

Click To Tune-In with your media player
-WORLD NEWS 

© 2011, Dewey, Cheetham and Howe.

                  



Talk News Paranormal

 Anomaly Radio Network 
Joe Dunn - Mind Set Daily -

56 Kbps


 

 

Want to voice your opinion: